MaxiMist Pro TNT Mobile Unit
Click to enlarge image(s)
MaxiMist™ Pro TNT Mobile Unit
New 2015 Model!
For the Budget minded tech that wants the best spray gun money can buy!
TrueHVLP Mobile Spray Tanning System for Home Use, Start-up, Mobile Spray Tech or Salon use
"The Equipment Experts"
We stake our name on quality, this system delivers!
(USA 110V- Euro 230v)
Rated for 40 + applications per day a day!!!
Performance on a Budget from a Brand you can trust
MAXIMIST™ – PREMIER SPRAY SYSTEMS – NOT MADE IN CHINA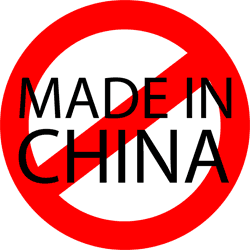 HVLP Turbine systems are the way…Today!
---
The Ultimate High Performance "Quiet" Tanning System from a Brand you can trust
The MaxiMist™ Pro TNT Spray Tanning System is the perfect unit for the mobile tech or salon/spa that demands performance and unsurpassed dependability along with quiet operation.
The MaxiMist™ Pro TNT features a powerful 570 watt 2 Stage Variable Speed Turbine motor, paired with an easy to manage light weight Spray Gun. The German engineered spray nozzle is designed to maximize solution atomization, while providing the least amount of over spray possible.
German engineering at its best!
The MaxiMist™ Pro TNT features the most advanced Spray Gun on the market. All the controls are on the Spray Gun itself. A variable speed control that allows you to dial in the exact air flow you need to apply any tanning solution flawlessly.
Set at its lowest setting the unit will spray 99% of all tanning solutions with flawless precision while running extremely quiet and cooler than any other unit on the market in its class! Need more power? Just crank it up and still enjoy a whisper quiet operation.
---
The MaxiMist™ Pro TNT "Twist N Tan" Spray Gun is super simple to use, extremely lightweight and incorporates a Teflon® needle to virtually eliminate tanning solution buildup and corrosion, which are the leading reasons for most gun clogs.
With an improved ergonomic handle with comfort-grip and a unique patented split gun system, "Twist N Tan" enables fast solution changes for the busy tanner, no fussing with extra cups and lids. Just add different solutions or products (prep spray, mist on moisturizer, different blends or different tanning depths) into each cup. A twist of the handle and a Lock Snap into place, and you are ready to go.
Eliminates the struggles experienced by the busy technician who is quickly trying to screw off cups with slick wet gloves, filling cups up and screwing back into place; all without dropping cups, sloshing product, or misalignment of cup threads. Simply prepare your cups before your client arrives, and you are ready to lock them into place and spray.
The MaxiMist™ Pro TNT includes 3 Spray heads!
---
Easy To Use Adjustments:
ON-Off:
To turn the unit on or off, simply flip the switch right at the gun! Nor more stepping away from your client and fumbling for power buttons on the base unit at your feet.
Air Flow:
Simple flow adjustment dial right on the gun, with an easy to read visual indicator; allows you to precisely control air flow, and will apply any tanning solution with flawless precision.
Pattern Selection:
Pattern selection change with a quick click on the gun front allows fast easy pattern selection.
The front Gun Easy Click into place adjustments for pattern selection, for vertical or horizontal techniques allows you to select the spray pattern to fit your method and spray style. (front gun pattern adjustments pictured below)
Horizontal Technique (Spraying Left to Right) Vertical Technique (Spraying Up & Down)
Blow Dry with Power!
Another unique benefit with our new Twist N Tan Spray Gun is the "Blow Dry" feature. Once your spray session is completed, simply remove the spray head and blow dry your client. Now that's innovation!
Conical Cups for Optimal product use, less waste
The MaxiMist™ Pro TNT is packaged with a unique "Conical" bottom tapered cup. This design enhancement eliminates the flat bottom "solution pool dead zone" found in other cup designs. The specialized Conical bottom forces all solution in the cup towards the center where the pickup tube is located; this allows a more flexible range of movement while spraying, as well as optimum tanning solution pickup. Better solution use, less wasted product, – Money back in your pocket.
---
Mobile Storage Case
The MaxiMist™ Pro TNT allows all components to be stored on board
Everything fits inside with room to spare for tanning solution and accessories. Guns, cups, hose, power cord all are easy to pack into place for the mobile tech whose always on the go.
Removable washable filter is easy to reach for normal maintenance .
With a pop up carry handle you are ready to go wherever your Tanning Business may take you
Simply put, if you're looking for high performance and value, The MaxiMist™ Pro TNT delivers without compromise
---
FREE SOLUTION PACK
Also included, a generous sampling of our most popular Airbrush Tanning Solution Blends, in the most popular medium depths.
We include 8oz each of our:
Tan ExtraordinAire 8%
Tanfastic 8.5%
Revive 9%
TanEnvy 9.5%
Aussie Bronze 10%
Natural Tan 10%
Rapid Tan (shower off to regulate color depth)
CYA Skin Prep spray
MaxiClean Spray Gun Cleaner
Barrier cream
vegan, not animal tested
paraben and gluten free solutions
natural organic ingredients in every bottle
manufactured and formulated by Tampa Bay Tan
---
Specifications:
CE, EU, ECAL Certifications
Powerful 570 Watt Variable Speed 2 Stage Turbine
Rated for 40+ applications a day
11.5ft/3.5m Hose w/Control Head
3 TNT Spray Heads with 6.75oz/200ml Cups
On Board Spray Gun Storage
Spare Spray Gun Cup Gasket and Pickup Tube
Spare Spray Gun Nozzle Gasket
Spare Turbine Filter
Detailed Instruction Manual
3 year turbine warranty (failure)
solution samples above