OUT OF STOCK Maxi Mist Ultra Pro Salon System
Click to enlarge image(s)
MaxiMist™ Ultra Pro Spray Tan System
High Performance for the high volume Spray Tech from a Brand you can trust
50 plus applications per day
The MaxiMist™ Ultra Pro Spray Tan System is the perfect unit for the high volume mobile tech or salon that demands performance and unsurpassed dependability.
The MaxiMist™ Ultra Pro features a powerful 2 Stage Variable Speed Turbine motor that can handle 50+ applications per day, comes paired with our amazing MaxiMist Pro Series Spray Gun Package. (110v , USA Voltage only)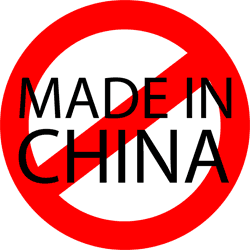 The MaxiMist™ Ultra Pro features a variable speed control that allows you to dial in the exact air flow you need to apply any tanning solution flawlessly.
Set at its lowest setting the unit will spray 99% of all tanning solutions with flawless precision while running quieter and cooler than any other unit on the market in its class!
---
Clean Air for your turbine motor is imperative to a long lasting unit.
The MaxiMist™ Ultra Pro features a unique 2 Stage Marine Grade air filter that is very easy to access and clean keeping your unit running at optimum performance levels. With simple rinsing with water the filters will last for years.
---
The Professional Gun:
The MaxiMist™ Pro Series Spray Gun is extremely lightweight compared to other Pro type spray guns. The entire gun is made with Lightweight Air Craft Grade Aluminum providing many years of service with ease of care.
The MaxiMist™ Pro Series Spray Gun is combined with a .05mm Stainless Steel tip and needle assembly that provides unparalleled Tanning Solution atomization giving a flawless application with the least amount of over spray.
The MaxiMist™ Pro Series Spray Gun also features a Duck Bill to control solution back flow instead of the standard check valve. Check valves clog easily and cause many spray guns to simply not spray. Our unique Duck Bill eliminates this issue forever.
With a Cool Grip ergonomic handle the MaxiMist™ Pro Series Spray Gun is simply a pleasure to use.
---
Easy To Use Adjustments:
Simple adjustments for both spray pattern width as well as vertical and horizontal techniques and air flow allow you to precisely control the spray pattern to fit your method and will apply any tanning solution with flawless precision.
Horizontal Technique (Spraying Left to Right) Vertical Technique (Spraying Up & Down)
The MaxiMist™ Pro Series Spray Gun features an EZ Flip adjustment knob that allows you to quickly dial into "Airbrush" mode for touch ups and contouring.
Airbrush Mode Standard Mode
Airbrush Mode Round Pattern for Contouring, Touch ups, Bikini Lines
Simply put, if you're looking for high volume performance and value, The MaxiMist™ Ultra Pro delivers without compromise
---
MaxiMist™ Ultra Pro Features and Specifications
CE, EU, ECAL Certifications
Powerful Variable Speed 2 Stage Turbine
Rated for 50+ applications a day
12ft Hose w/Quick Rubber Booted Quick Connects Connect
Pro Series Spray Gun with 3 x 8oz/250ml Cup
1 x Spare Spray Gun Nozzle Gasket
Detailed Product Use Manual
3 year warranty on Turbine (mfg defects)
The MaxiMist™ Pro Series Spray Gun Package includes over $75.00 worth of extras, FREE.
The three extra solution cups are ideal for storing different blends and can be used to 'hot-swap' during busy sessions.
The spares pack ensures you are always prepared.
3 Extra 8oz/250ml Cups w/Lids
3 Extra Cup Gaskets
1 Extra Pick Up Tube
1 Extra Air Tube
1 Extra Needle Spring
1 Extra Duck Bill Assembly
1 Needle Packing Set
1 Bottle of Spray gun Lube
Everything you need to maintain your gun for years of service.
Lifetime Warranty on Pro Gun (mfg defects)
---
We finish off this great package with a generous sampling of our Unique Airbrush Tanning Solution Blends, in the most popular medium depths.
We include 8oz each of our:
Tan ExtraordinAire 8%
Tanfastic 8.5%
Revive 9%
TanEnvy 9.5%
Aussie Bronze 10%
Natural Tan 10%
Rapid Tan (shower off to regulate color depth)
CYA Skin Prep spray
MaxiClean Spray Gun Cleaner
Barrier cream
vegan, not animal tested
paraben and gluten free solutions
natural organic ingredients in every bottle
manufactured and formulated by Tampa Bay Tan
For best freshness and stability, product refrigeration is recommended
Product substitution not available
| | |
| --- | --- |
| Features | Benefits |
| EZ- Dial | Flow Toggle |
| EZ- Connect | No Blow Outs. |
| EZ- Flex | Cool and Safe |
| EZ-Flip | Pattern Selection |
| EZ- Store On | Board Hose and Gun Storage |
| EZ- Flow | Flexible Pick up Tube |
| EZ Clean | Filtration System |